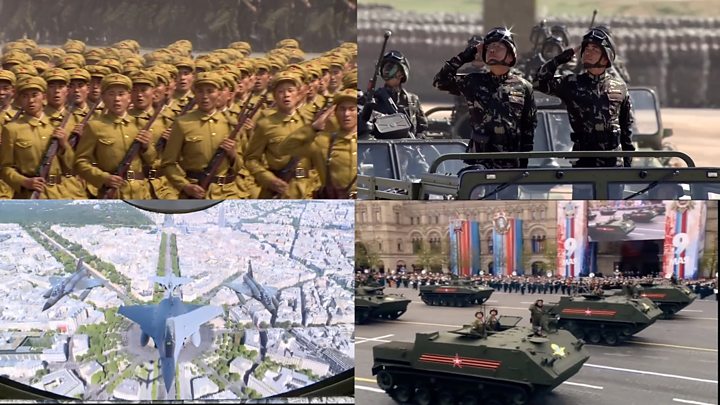 A military parade requested by US President Donald Trump will take place on 11 November – Veterans' Day – in Washington DC, the Pentagon has confirmed.
In a memo, it said tanks would not be involved to help limit damage to roads.
Mr Trump had asked the military to organise a showcase back in January.
He had reportedly been impressed by a Bastille Day parade in Paris last year, and declared: "We're going to have to try and top it."
The Pentagon said the parade will travel from the White House to the Capitol, and will feature a "heavy air component at the end".
It will include "wheeled vehicles only", and will focus on the work of US military veterans through the ages, starting with the American Revolutionary War.
US military parades are usually only used to mark victory at the end of a war.
US Defence Secretary Jim Mattis has said the planned parade demonstrates the "president's affection and respect for the military".
But Democrats have compared it to the military spectacles favoured by autocratic nations.
"What an absurd waste of money!" tweeted Representative Jim McGovern when the idea first emerged.
The White House's budget chief has said the event will cost taxpayers up to $30m (£21m).
The District of Columbia Council, Washington's local legislative body, aired its disapproval last month with a tweet reading, "Tanks but no tanks!"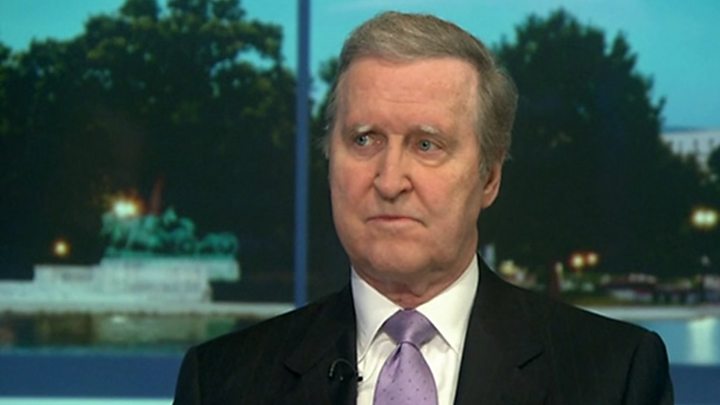 Trump's military parade set for Veterans' Day