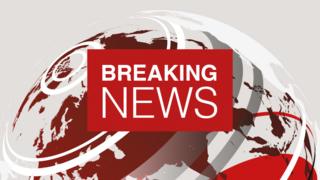 The Electoral Commission has opened an investigation into the Labour-supporting Momentum group to see if it breached finance rules in relation to spending during the 2017 election.
The elections watchdog says its probe will consider if Momentum's returns included accurate donation information.
It said questions over compliance risked harming voter confidence.
Momentum was set up to support Jeremy Corbyn's leadership bid and now campaigns for Labour.
Momentum under investigation by Electoral Commission}