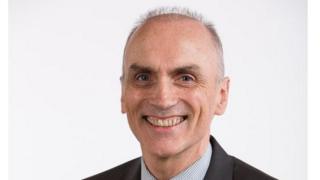 Labour MP Chris Williamson has stood down as shadow fire minister.
It comes the day after he suggested council tax bills for the highest value homes in England should be doubled.
He said that as a backbencher "I will be campaigning on a broader range of issues" and will "continue to loyally support" leader Jeremy Corbyn.
Mr Corbyn said: "I am grateful for Chris' work on the frontbench, particularly on fire safety following the appalling Grenfell Tower Fire."
He added: "I know that on the backbenches, Chris will be a strong campaigner on a range of crucial issues as well as serving his constituents with dedication."
Labour's announcement did not confirm the reasons for Mr Williamson's departure. He had stressed that his council tax proposal was not party policy.
Mr Williamson, 61, is the MP for Derby North – a role he held from 2010 before losing his seat in 2015 and then winning it back again in 2017.
Labour's Chris Williamson quits shadow minister role}