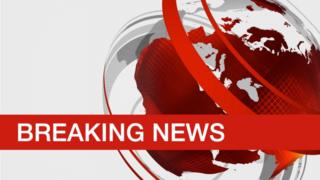 China's economy grew 6.8% between January to March from a year earlier, according to official figures.
The growth rate was slightly higher than forecast for the period, and is unchanged from the previous quarter.
The latest GDP figures are also above Beijing's 2018 annual growth target of "around 6.5%".
China is the world's second largest economy but a reliance on borrowing has led to concerns about debt levels.
The growth data comes amid concerns about China's outlook for exports which has been clouded by rising tensions with the United States, its largest trading partner.
This is a breaking news story – more to follow.
China's economy grows 6.8% in first quarter}