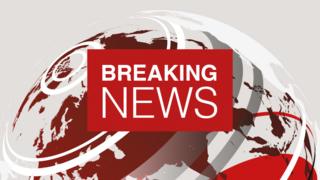 An oil tanker burning in the East China Sea for more than a week has finally sunk, Chinese media say.
The Sanchi and a cargo ship collided 260km (160 miles) off Shanghai on 6 January, with the tanker then drifting south-east towards Japan.
Iranian officials now say all 32 crewmen – 30 Iranians and two Bangladeshis – on the tanker are dead.
The tanker was carrying 136,000 tonnes of ultra-light crude but Chinese officials say there is no major slick.
Burning oil tanker 'sinks off China'}