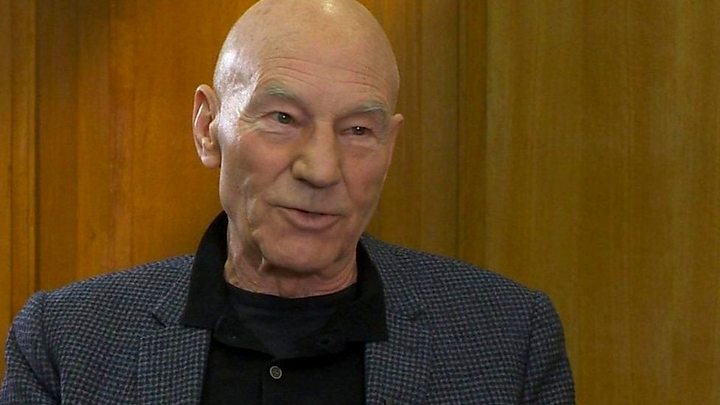 A new campaign has been launched for a "people's vote" on the final Brexit deal between the UK and the EU.
Pro-EU MPs, celebrities and business leaders are attempting to persuade people to back another referendum before the UK leaves.
Actor Sir Patrick Stewart, who is backing the campaign, said that if voters rejected the deal, the UK would "simply stay" in the EU.
Both the Conservatives and Labour have ruled out a second referendum.
Britain voted to leave the EU by 51.9% to 48.1% in June 2016.
The UK is due to leave the EU in March 2019, and the two sides hope to reach a deal by October in time for it to be ratified by UK and European parliaments.
Sir Patrick told the BBC's Andrew Marr show that the "terms and conditions" of Brexit were "quite unlike" how they were presented during the 2016 referendum campaign.
He also said he was motivated by "history and emotion" to want to stay in the EU.
The People's Vote campaign is an attempt to unite anti-Brexit groups behind the common goal of a vote on the final deal.
It argues that the public, not MPs, should get the final say, and is hoping a "grass roots" campaign will persuade MPs to support a change of law to implement another EU referendum.
The campaign is launching with a rally in Camden, North London later.
Brexit: 'People's vote' campaign group launched}